The early Christian movement as recorded in the Acts of the Apostles, was known as "the Way"...
Donate to the Hills Church
Your gifts make all our services, outreach, and ministries possible. They also allow you to recognize your life's milestones throughout the year. We thank you for your generosity!
We Offer Several Ways to give
In-Person or by Mail
You may make a donation or contribution during worship on Sunday mornings, or you may stop by the office during the week. Contact us for a Stewardship Appeal pledge card.
Checks may be mailed directly to the church office at 207 Washington Street, Wellesley Hills, MA 02481.
IRA Donations
If you are 70 1⁄2 or older, you may instruct your IRA custodian to transfer any amount up to $100,000 directly to the Hills Church. This distribution would not be included in your taxable income (but could fulfill any required minimum distribution requirements) and would not produce an income tax deduction.
Donor Advised Funds
Donor Advised Funds allow donors to make a charitable contribution, receive an immediate tax deduction, and then recommend grants from the fund over time.  Donors can contribute to the funds as frequently as they like, and then recommend grants to their favorite charities whenever it makes sense to them.  If you intend to recommend a DAF donation to the Hills Church, please contact us.
Giving appreciated financial assets – such as stock – often allows you to maximize a gift. Typically, you can receive a tax deduction for the value of the stock on the day it was given, regardless of the cash basis (original purchase price) of the stock. Capital gains taxes are avoided.
For instructions on any of these, please contact the Finance Office for assistance:
781-235-4424, jessicab@hillschurch.org
Generation to Generation: One in Spirit
In the fall of 2019, the church undertook a capital campaign to position the church's infrastructure for the future. The congregation responded generously, and our facilities have been renovated. With your continued support, we can build on this foundation by expanding and enhancing our church building to better fulfill our mission through the diverse array of ministries we have built over the years. Contact us to join our list of supporters today and together we will continue to make an impact within our community.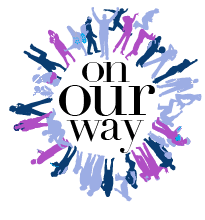 It is through the generosity of your annual gifts that the Hills Church has continued its ministries with vitality and creativity this past year, despite the challenges posed by COVID restrictions.
We rejoice in what we have been able to accomplish by working together and look forward to continuing these ministries in the future through your financial support. Please see highlights from our children and youth activities, using the link provided, and reflect upon our full-range of ministries, their importance to you, and how you might generously support our operations in the coming year.
During the months when we were unable to gather in the sanctuary together, we invested the resources and developed the ability to live stream our worship services. This enables us to reach about 100 households per week in addition to those who now attend in-person. We also installed a high-grade air filtration system to ensure the safety of our congregation while worshipping in the sanctuary.
While COVID related concerns restricted the ability to provide in-person pastoral care, our clergy continued to address the spiritual needs of our parishioners through prayer, virtual visits, programming such as Monday "Cup of Morning Prayer," Tuesday "Morning Meditation," and Wednesday "Reflection & Prayers." Our Care Teams reached out to congregants in need with cards, meals, and rides. Our Deacons faithfully delivered flowers to those experiencing both joy & loss.
During this past year our outreach activities have flourished. At a time of increased food insecurity, we kept the doors to the Wellesley Food Pantry open while the youth of the church grew vegetables to donate to its operations. Unsheltered individuals received deliveries of our homemade sandwiches and cookies, local in-need families received Christmas gifts, coats, and diapers through our collection drives, disadvantaged Siddis in India received emergency COVID-related resources through our partnership with the African Indian Alliance, and disaster relief funds will be donated to Haiti from the proceeds of our pumpkin patch.
Under the creative leadership of Rev. Anne Marie Holloway and Sally Tomasetti, vibrant programming was offered to our children which included sponsoring a bi-monthly Middle School Youth Formation Group, confirming 10 high schoolers, sponsoring an intergenerational Summer Kindness Challenge, holding a Halloween parade and costume blessing, and producing the church's first ever virtual Christmas pageant!
Throughout the pandemic, the church has striven to remain a welcoming community to all. We continued to invite the greater community to participate in events with us such as the Easter Egg Hunt and the Advent Drive-thru. We adopted visual representations of our status as a welcoming and affirming church, including signage and Adirondack chairs, reaching out to those of all sexual representations.
For if the eagerness is there, the gift is acceptable according to what one has—not according to what one does not have.
What shall I return to the Lord for all his bounty to me?
For God loves a person who gives cheerfully.
Each of you should give what you have decided in your heart to give, not reluctantly or under compulsion, for God loves a cheerful giver.
Remember this: Whoever sows sparingly will also reap sparingly, and whoever sows generously will also reap generously.
But who am I, and who are my people, that we should be able to give as generously as this? Everything comes from you, and we have given you only what comes from your hand.